What is Hegre?
Hegre.com is an artistic photo and video site full of sexual adult conent. If you like high-quality photos and videos about beautiful and sexy models and couples you must visit hegre.com. Petter Hegre, the owner of hegre site is a superstar photographer and has been running this site since 2002. He is presenting high-quality photos and videos, older pictures coming in around 1200×900 and the newer ones around 11600×8700, and his videos are mostly HD-4K, however the oldest ones are SD only.
Hegre presents you almost 5000 photo sets and 740 videos, you can find softcore and hardcore content, solo, lesbian, couple, massage, handjob and many other categories.
Hegre is a reliable site with almost daily refreshing content: they upload new photo sets six days a week and they refresh video section weekly. Also hegre.com is userfriendly and easy-to navigate. There are some useful features but the whole site is not overcomplicated. You can search by keyword, there are tags and sorting and you can filter by the year. You are able to display your opinion by rating the scenes and write comments.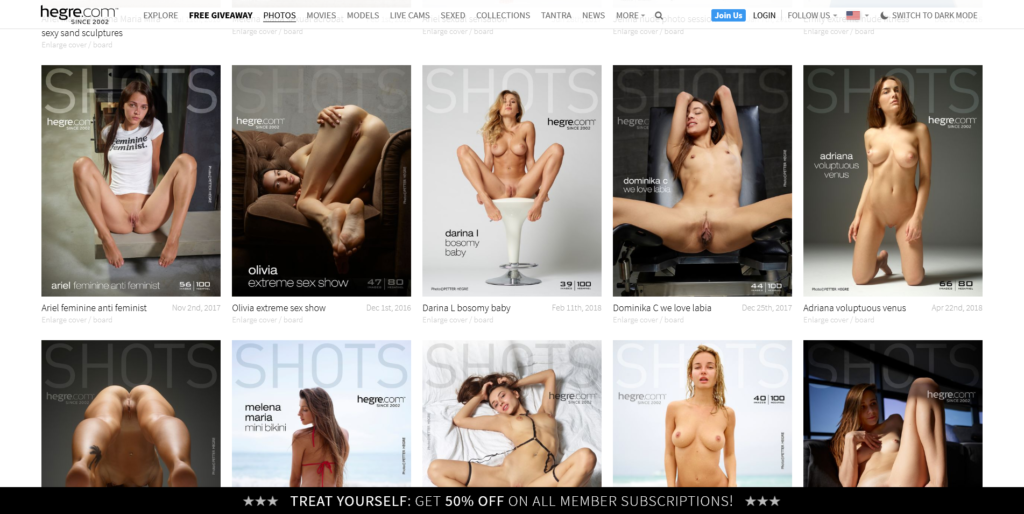 Hegre Sections
There are some special sections on the site based on Hegre 's ideas. Under menu More you can find further options to select. Under Models you can find all Hegre models and a profile description about them. There is a Live Cams section where you can watch performers live in their bedrooms or studios, you can see the most important things to know about them in small windows like their age, country, prices and if they are online currently. These make selection easier for you. Anyway online models show up in the down rigth corner on every page of Hegre.
Tantra section is for those visitors who are openminded and curious, so they can find here massage videos, tantra sex and some writing to read about tantric area.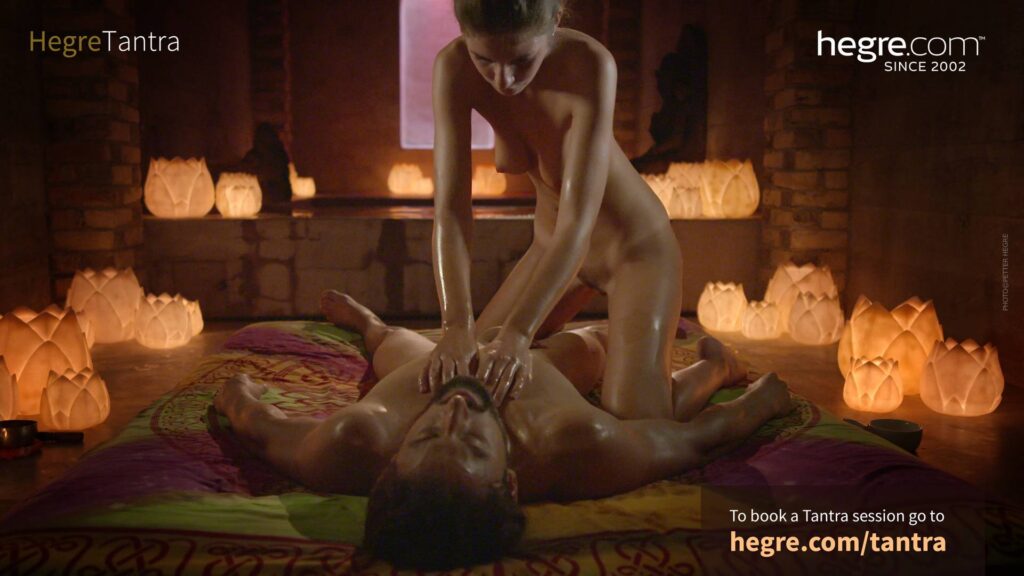 Interesting features on Hegre.com:
Hidden
Hegre gives platform for models or athletes who want to express their sexual desires but they don't want be recognized by friends, neighbours, colleagues or clients. People who would like to apply for this opportunity have to meet a few criteria. Hegre votes for natural appearance, so girls and boys must be natural beauties. If you visit Hegre site you can be sure what you see is 100% natural and original. This Hidden concept is very new on Hegre, they guarantee that all models' faces are unshown, all tattoos or body marks will be covered.
Homemade
another great opportunity for exhibitionists. Anyone can become a sex star in Hegre community in case the age is over 18. Couples or individuals can upload home sex videos to Hegre page, so you can peek into the bedroom (or other places) of other people while they are having sex. These home sex stars have to follow Hegre 's "quality sex" line, videos must be HD, preferably 4K, so finally you will get the wellknown Hegre quality and artistic sex with these homemade videos too.
Conclusion:
Petter Hegre has extremely special sense and eyes to capture erotic sensuality and beauty. He votes for natural bodies, on his photos everything is real and original. He offers high quality web sex experience with gorgeous models and great topics. The site itself is extremely enjoyable, easy to use full of brilliant artistic photo sets.